Vacuum / Absolute Pressure Transmitters
As a new series product specially used for vacuum measurement and control, JC627 vacuum / absolute pressure transmitter has completely solved the problem of difficult vacuum measurement. This series product has three specifications, i.e. JC627G negative pressure transmitter, JC627A absolute pressure transmitter and JC627CA capacitor thin-film absolute pressure transmitter, which have widely been used in such fields as pharmaceutical, medical equipment, airspace and aerospace, scientific research, leakage detection and completed automation equipment fields.
By use of a mono-crystalline silicon thick–film sensor, JC627G negative pressure transmitter is equipped with a high-accuracy signal processing circuit, with stable and reliable performance, which has solved such disadvantages of domestic diffused silicon-type negative pressure vacuum products as unstable signal and short service life. Normal ranges include 0 ~ 100KPa and 0 ~ 50KPa, etc..
JC627A absolute pressure transmitter adopts such advanced foreign new high technologies as absolute pressure chips, temperature automatic compensation, and normalized circuit debugging etc., to expand the absolute pressure range to 5KPa at the minimum, and to greatly enhance the overall accuracy of the product. Characterized by advanced technology, superior performance, reliable quality and small volume, this product has quite obvious advantages in high cost performance by comparison with domestic similar absolute pressure products.
JC627CA capacitor thin-membrane absolute pressure transmitter is a vacuum pressure gauge made in China through the introduction of foreign capacitor thin-film gauge technology and internationally advanced calibration equipment. This product works by the capacitance changing principle. Its minimum range may be up to 0.02MPa ~ 200MPa absolute pressure, and its detection won't be influenced by the type and component of the medium to be detected. Its output of standard electric signals can be remotely transmitted, to facilitate intelligent control of microprocessors. Therefore, it is ideal for the measurement of low vacuum pressure.
Application Field
Vacuum Packaging Equipment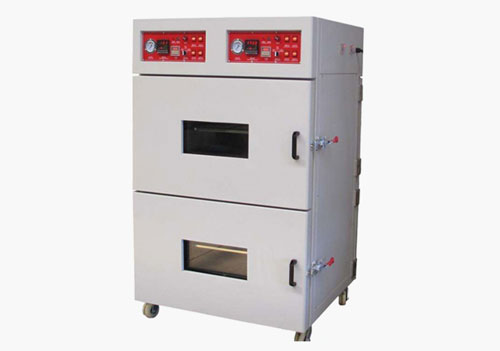 Vacuum Disinfection Equipment
Vacuum Pump
Industrial Pressure Process Control
Semiconductor Industry
Petrochemical Industry
More Pressure Transmitters / Sensors